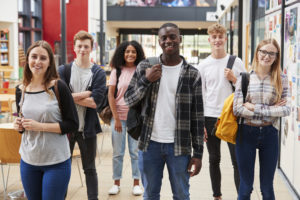 Teen Board Mission Statement: We strive to creatively solve issues and lend a hand to empower women and children by providing lasting solutions in our community.
Women & Children's Free Restaurant & Community Kitchen has an exciting opportunity for teens. Our Teen Leadership Board offers students from local high schools unique ways to gain leadership experience and to learn about the importance of philanthropy and volunteerism. The purpose of our Teen Board is to raise awareness about the mission and programs of WCFR and to provide ways to participate in projects that support families in need.
Teen Board membership provides valuable learning experiences. Many of the activities are designed to create a team of individuals who are working for the best interest of those who are unable to help themselves. Members can earn community service hours for school or service club requirements from a nonprofit organization in supervised settings and activities. Verification of volunteer hours will be provided and, if requested, letters of recommendation to colleges or employers will also be made available to members in good standing.